Home
/
Machines
/
OTEC Mass Finishing
/ Stream Finishing Machines
Stream Finishing Machines Offering Fully Automated Surface Finishing
Performance Superfinishing with Automatic Loading and Unloading
Exclusively available in the UK from Fintek, OTEC Präzisionsfinish stream finishing machines offer deburring, rounding and smoothing in a single, short processing cycle that does not compromise the dimensions or contours of the workpiece.
Workpieces, clamped in a holder are lowered into a rotating container of media. Path-controlled motion allows precise areas of a workpiece to be processed. Even difficult to reach regions such as small chip flutes can be targeted. Holders can be customised to meet any requirement.
SF machines achieve surface smoothness to Ra 0.01µm making them a true superfinishing system.
Fully automated loading systems are available to meet in-line production needs in automotive, aerospace and other precision industries. 
Pulse Finishing
OTEC's patented pulse drive technology can be specified for SF units. Developed specifically for automotive and toolmaking customers, pulse finishing produces rapid relative motion between the media and workpiece by quickly changing the direction of rotation of the heads. High speed acceleration and deceleration increases the finishing forces exerted on the workpiece making it possible to deburr, round and smooth surfaces from Rpk 0.2µm to 0.1µm in under a minute.
Call Fintek 01706 825819 or enquire here.
Download SF Stream Finishing Brochure
SF Manual Series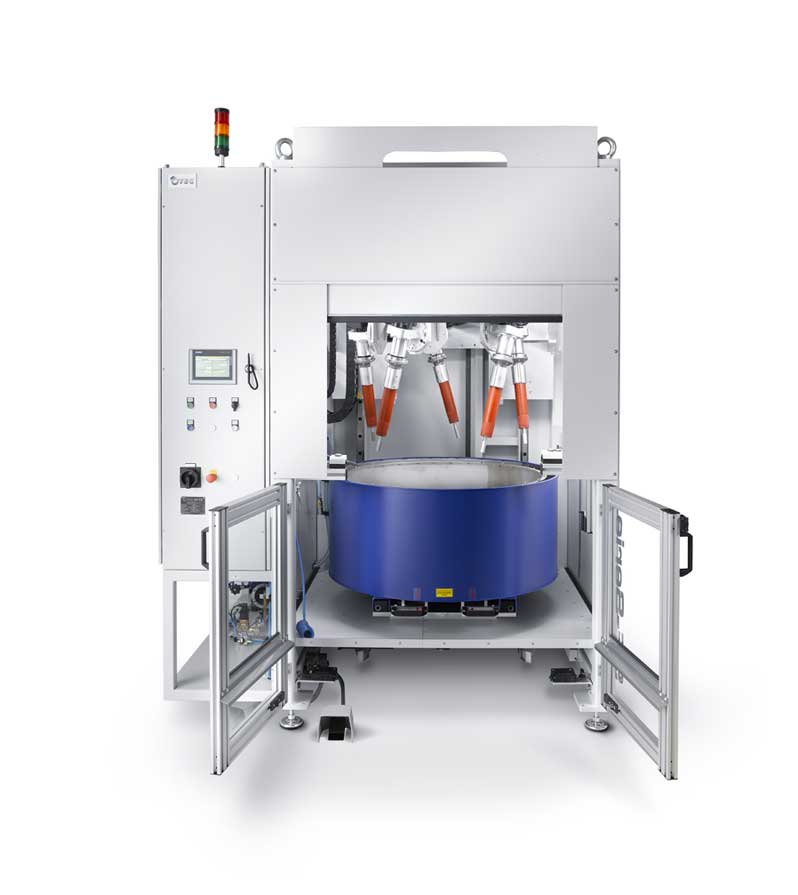 Manual loading – ideal for small-series production.
Deburring, rounding and smoothing in a single, quick process.
Pulse finishing option available.
SF Automation Series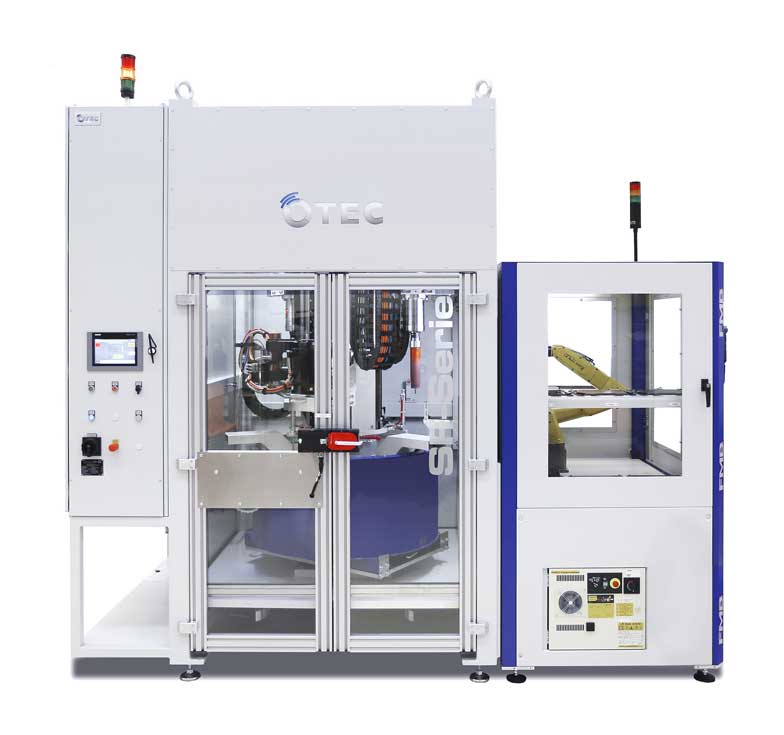 Fully automated loading of workpieces.
Ideal for production lines with predefined cycle times.
Pulse finishing option available.
SF 1 with Chain Loader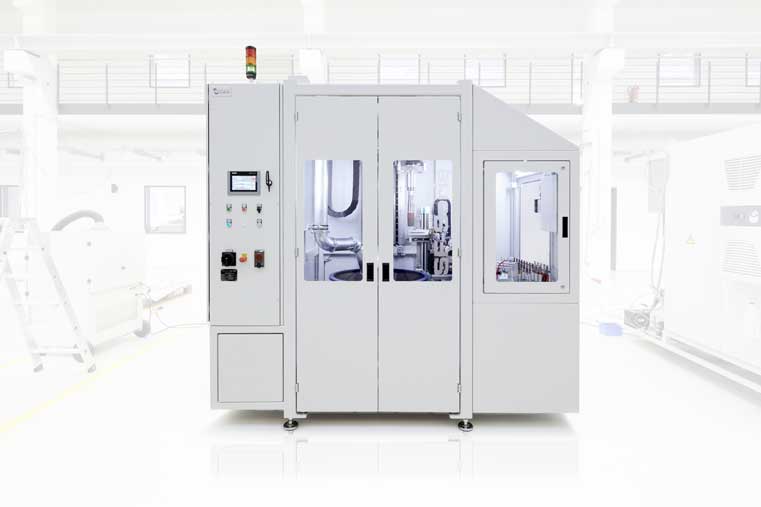 Automated tool finishing – wet and dry.
Automatic changing of tools via a chain loader with 64 positions.
Tool diameter 3-18mm, approx. length 150mm, set up time per tool approx. 14.5 seconds.
All SF stream finishing machines from Fintek feature:
Manual to fully automated system options.
Multiple finishing tasks possible in a single process.
High throughput for maximum productivity.
Choice of process media, compounds and solutions.
Expert installation service.
Support and after sales care.