Home
/
Machines
/ Hirtisation of AM Parts
RENA H-series – Automated Support Structure, Powder Cake Removal and Smoothing for Additive Manufacturers
Available exclusively from Fintek in the UK, the RENA Technologies Austria GmbH H-Series of machines use Hirtisation® to boost metal additive manufacturing productivity by automating:
Removal of AM support structures
Removal of powder cake and residues
Removal of partially melted grains
Levelling surface roughness while retaining edge profiles
Finishing of deep cavities, undercuts and other design intricacies inherent in many 3D printed parts
Cleaning and vacuum drying of finished parts
Processing of multiple parts per run
All this can be achieved in short cycle times from just 30 minutes depending on part size and target quality. All the machines are easy to operate, requiring the minimum of training for personnel, even if they have little or no surface finishing experience.
The H-Series range can process all common 3D printed metals and alloys. Designed to integrate into any 3D printing operation, all process chemicals are fully integrated and can be safely refilled.
Inconsistencies and time consuming hand finishing intricate 3D printed metal parts is consigned to history with the H-Series.
The H3000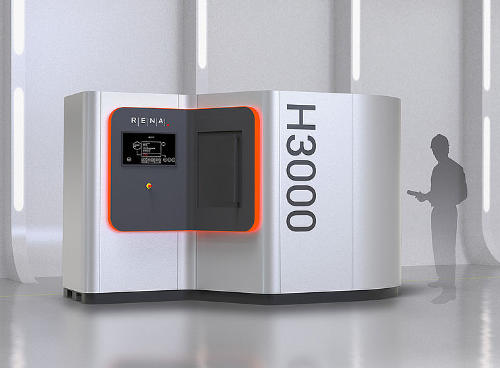 Entry level – ideal for agile and on-demand 3D printing workshops
Part size up to 300 x 300 x 150mm
Handle the part feed from up to 3 AM-printers
Modular design for easy adaptation to suit the application – for example, ultrasonic cleaning in the medical industry
The H6000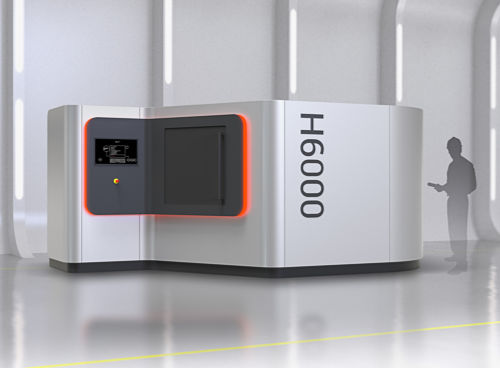 Ideal for larger additive manufacturing operations
Parts sizes up to 500 x 500 x 350mm
Handle the part feed from up to 4 AM-printers
Can be extended by an optional sample feed system
The H12000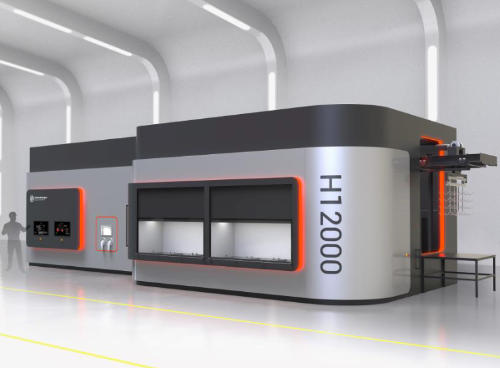 Integrates seamlessly into larger industrial additive manufacturing processes
Handle the part feed from up to 25 AM-printers
Can handle 4 different materials at once
Parallel post processing of up to 500 parts per hour
RENA and Hirtisation®
RENA is a global market leader in wet-chemical surface treatment technology. With extensive investment in research and development the company innovates continuously.
Hirtisation® is based on a combination of electrochemical pulse methods, hydrodynamic flow and particle assisted chemical removal and surface treatment. The material-specific treatment media used produce a gentle surface finishing effect. There are no harsh mechanical processing steps.
Hirtisation® not only treats the outer surface of a metal component but is also effective at reaching deeply into cavities and geometric undercuts that are difficult to process by any other method.
The process is suitable for all common metals and alloys and all types of metal 3D printing technology such as Selective Laser Melting (SLM), Direct Metal Laser Sintering (DMLS),  Electron Beam Melting (EBM) and more.
Going Beyond Hirtisation®
After removing AM support structures if the level of smoothing offered by the H-Series is not sufficient for your needs, Fintek are able to offer the OTEC high precision, high energy stream surface finishing process used for parts in F1, aerospace and medical devices. Combining this with the RENA process is only possible at Fintek and can take your surface to an amazing smoothness of Ra 0.01μm in a short process cycle.
See more here or click the button below.