Home
/
Industry
/ Automotive
Surface Super Finishing Automotive Metal Parts
Achieving precision in the surface finish of metal parts in the automotive industry is vital to the overall performance of the vehicle. Doing this cost effectively is a commercial necessity for the component manufacturer.
Fintek have a long association with the automotive manufacturing industry providing both subcontract super finishing services or, if preferred, machines and support for in-process production. We can advise on the best approach.
Metal parts mass finishing processes include deburring, fine grinding, edge honing / radiusing, smoothing and polishing. Often more than one process can be combined into a single cycle time for maximum productivity.
Camshafts
Gear wheels
Worm drives
Small cog wheels
Drive train
The Benefits:
Produces a superior part in minutes (sometimes seconds)
Surface smoothness better than Ra 0.05μm (often Ra 0.02μm or better)
Reduced wear
Longer part service life
Removes inconsistencies of hand finishing
Much quicker than traditional vibratory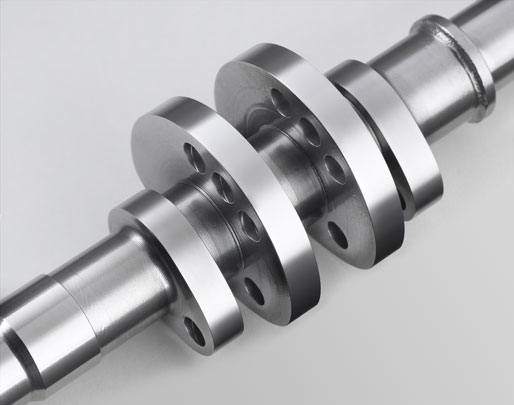 Camshift performance surface finishing