Home
/
Machines
/
OTEC Mass Finishing
/ Drag Finishing Machines
Drag Finishing Machines for Medium Size to Large Scale Production
Perfect Results: High-Precision Edge Rounding, Smoothing and Mirror-like Finishing
Exclusively available in the UK from Fintek, OTEC Präzisionsfinish drag finishing machines offer extremely high quality surface finishing in short process times.
Specially designed holders (over a hundred types available) enable quick workpiece mounting for optimum productivity. These are then dragged in a circular motion through the process medium.
Up to ten holders can be specified. Speed of rotation and angle of emersion in the media can be finely controlled via a touch screen.
A water cooling system keeps polishing media at a low temperature – extending the life of the process media and maintaining consistent quality even at high speeds.
The unique holders eliminate any possible contact between workpieces during the process cycle.
Call Fintek 01706 825819 or enquire here.
Download DF Drag Finishing Brochure
DF 3/4 HD Series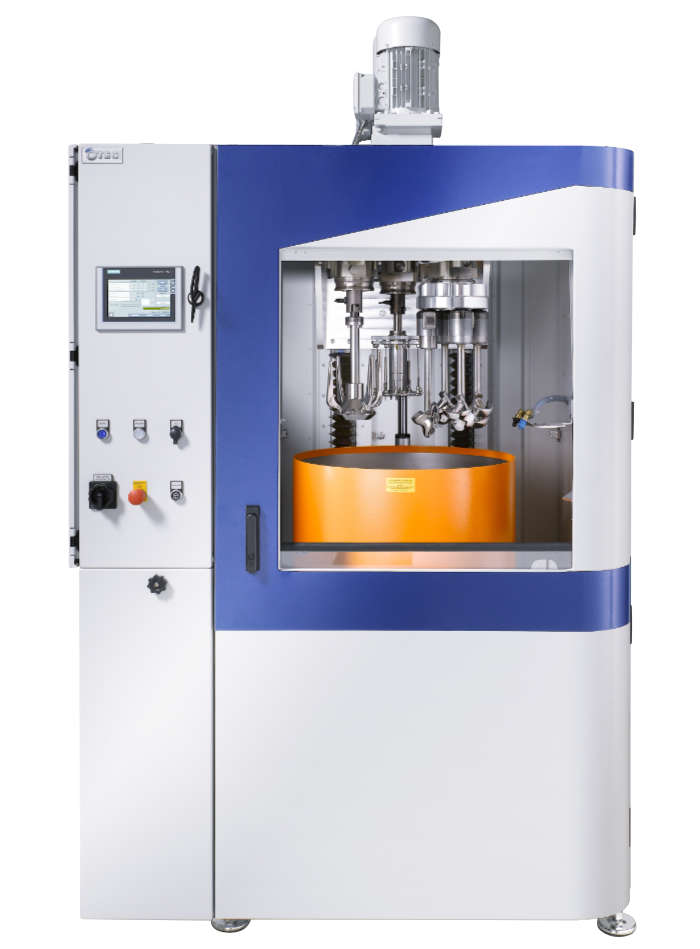 Finishing workpieces in small to medium production runs.
Easy to use touch display.
Stores up to 500 process configurations.
Dual motor drive.
DF 5/6 HD Series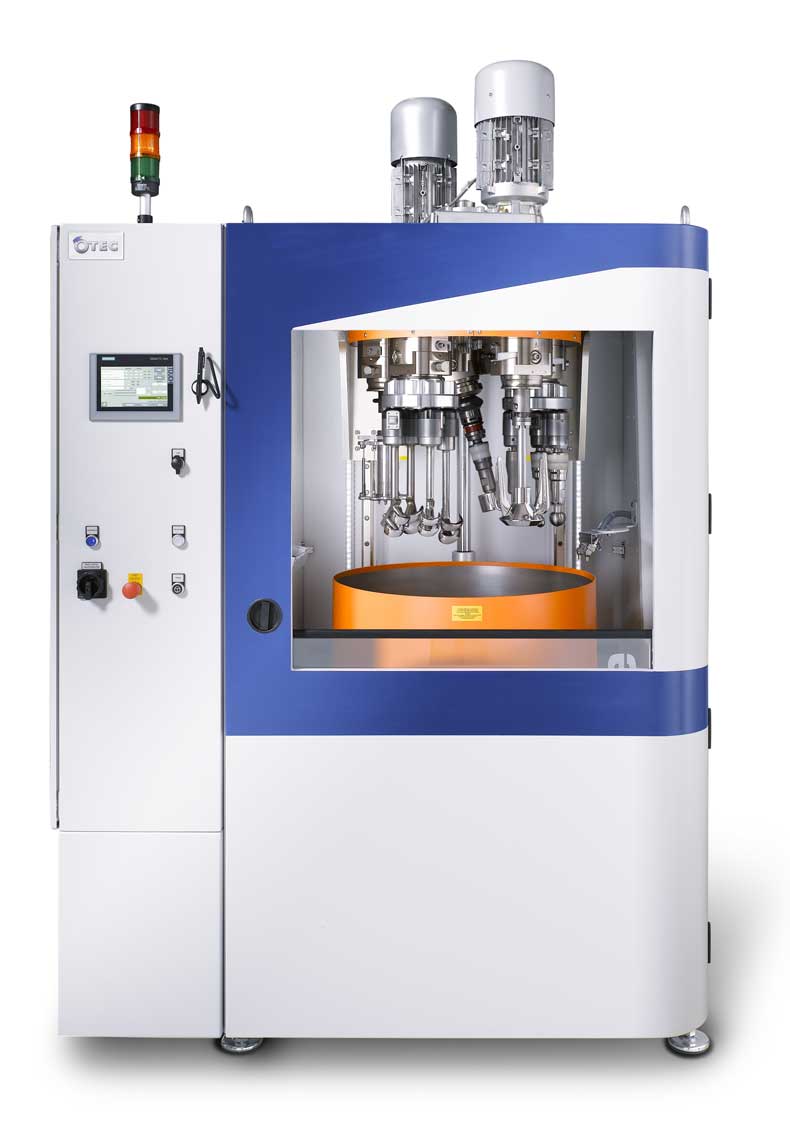 Finishing workpieces in large-scale industrial production.
Automatic door for fast workpiece change over.
Stores up to 500 process configurations.
All drag finishing machines from Fintek feature:
High build quality using the best materials and components.
Short processing times – usually just minutes.
Quick workpiece loading for maximum throughput.
Choice of process media, compounds and solutions.
Expert installation service.
Support and after sales care.