Home
/
Machines
/
OTEC Mass Finishing
/ Disc Finishing Machines
Wet and Dry Disc Finishing Machines for Fast and Efficient Mass Finishing
One Machine for Deburring, Smoothing, Grinding, Edge Rounding and Polishing
Exclusively available in the UK from Fintek, OTEC Präzisionsfinish disc finishing machines offer unrivalled reliable and repeatable high quality workpiece surface finishing.
Using an open drum with a rotating base plate (disc), polishing and grinding media are set in motion to produce toroidal stream in which workpieces are added. The powerful centrifugal finishing forces between the media and workpieces are up to 20 times more effective than traditional methods.
Uniquely to OTEC machines, their zero-gap disc to drum technology, allows extremely fine and thin workpieces, with a sheet thickness of 0.08mm, to be processed.
From simple bench-top to multi-drum large capacity systems, Fintek can meet your surface finishing production needs.
Call Fintek 01706 825819 or enquire here.
Download CF Disc Finishing Brochure | CF Disc Finishing Presentation
CF Standard Series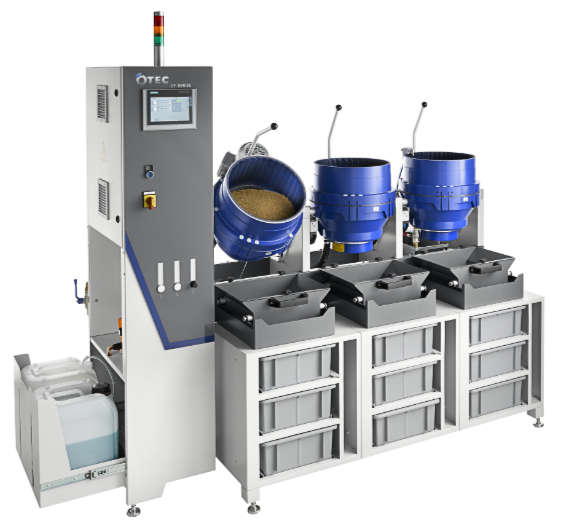 Modular: 1-6 drum
7.5 inch colour touch panel – up to 1000 storable programmes
Wet and dry finishing
Integrated options for remote machine maintenance and control
CF Oil Series
Ideal for workpieces with secondary burrs
Oil instead of water/compound mixture
No need for cleaning or anti-corrosion surface treatment
CF-T Series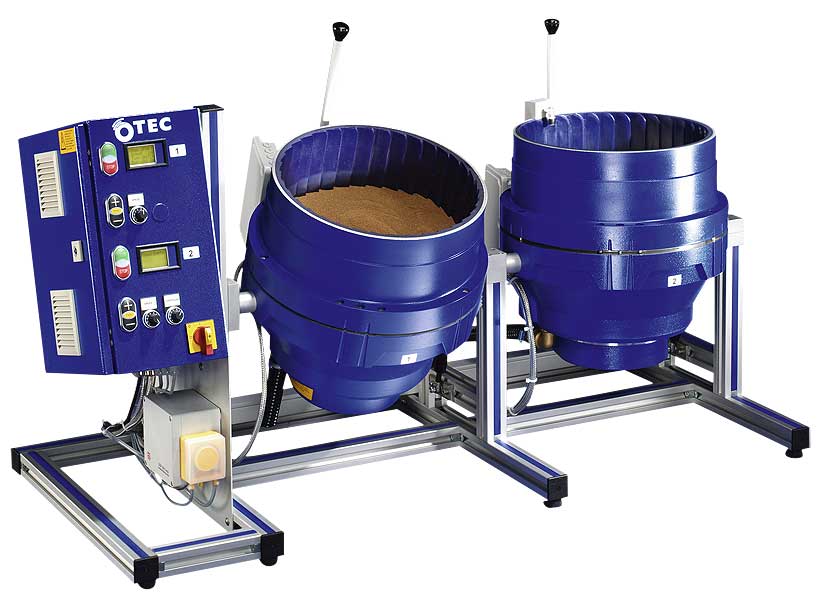 High performance benchtop disc finishing
Frequency inverter speed control
Digital display
CF MR Series
Flange-mounted separator unit with vibration motors
Quick screen change
Siemens S7/200 control unit
CF Element Series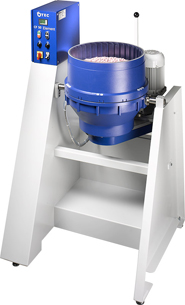 Single drum on steel frame
Based on proven CF Standard
Affordable wet and dry finishing
ECO Maxi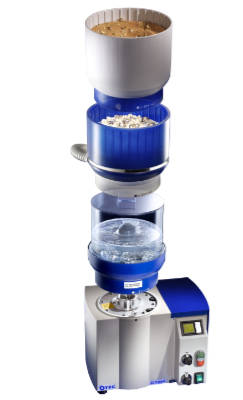 Magnetic, wet and dry polishing
Modular bench-top design
Three different finishing processes
All disc finishing machines from Fintek feature:
Exceptional OTEC design and build quality.
Low capital investment.
Optional separating units and accessories.
Choice of process media, compounds and solutions.
Expert installation service.
Support and after sales care.